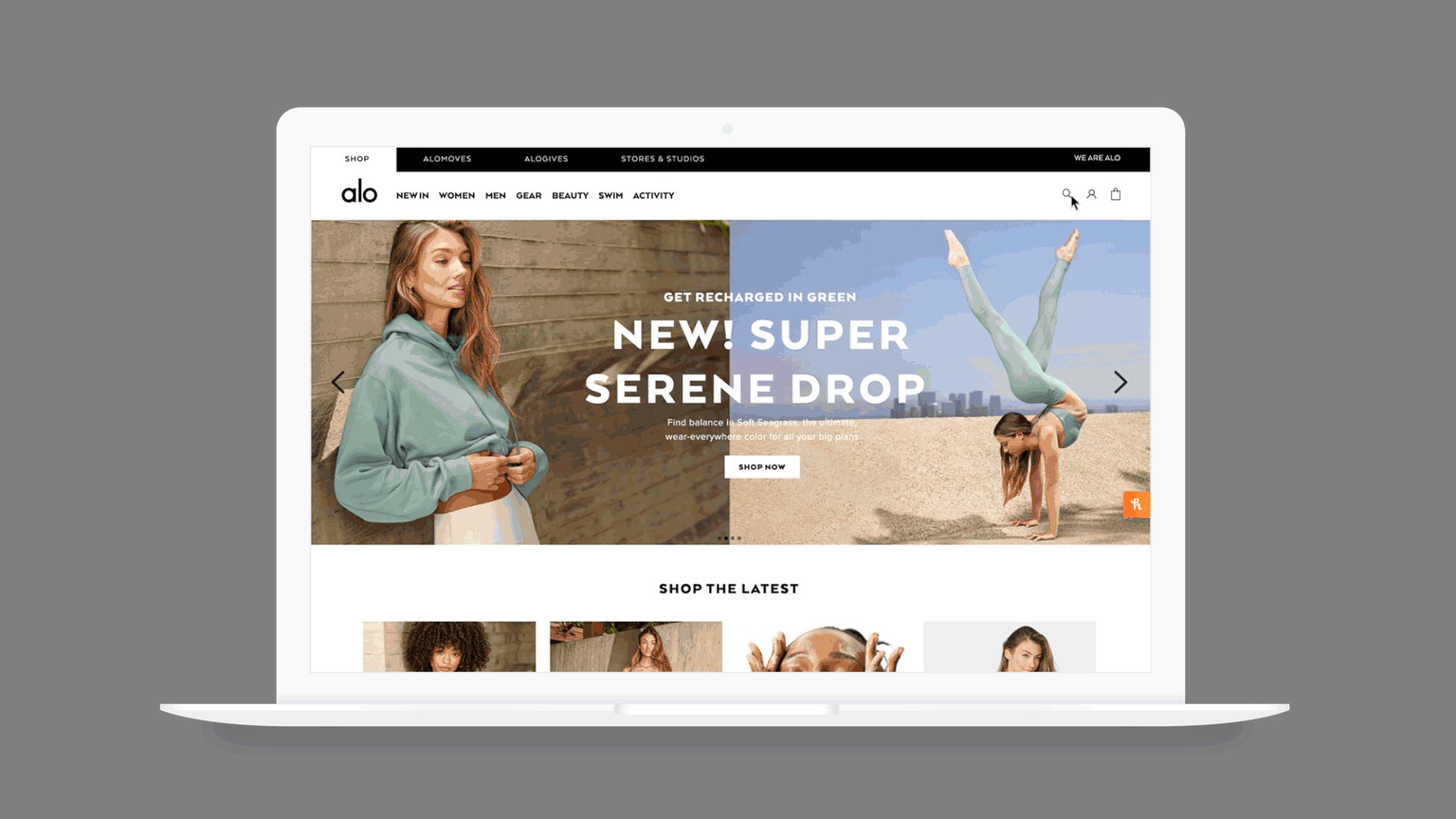 THE CLIENT
Alo Yoga is a high-end athletic fashion brand where luxury meets performance, creating garments that carry over from the yoga mat to the street. In addition to their eCommerce website, Alo also has a mobile eCommerce app that offers exclusive deals and clothing drops.

THE ASK
Create mobile app onboarding flow // Redesign mobile app activation banner on web // Improve search UX/UI on web and mobile // Sign-in or create account login flow // Sticky add-to-bag on product description page   

THE SOLUTION
To create a more user and mobile-friendly e-commerce site and improve their mobile app, I worked closely with the Alo Yoga Product and eCommerce teams to design and refine the UX/UI.