Vype Gaming App
UI/UX • Product Design • Visual Design • Branding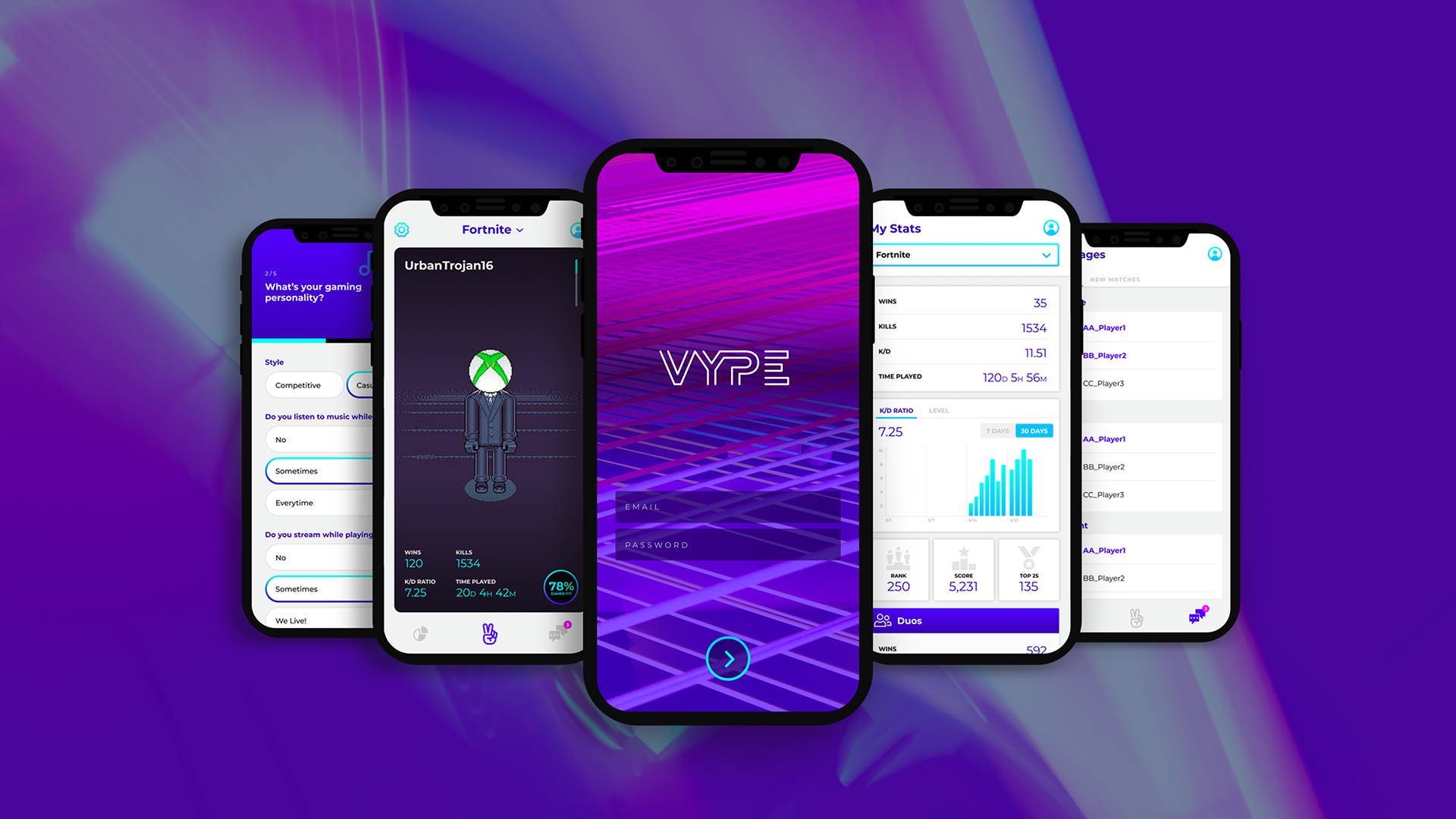 THE PRODUCT
Vype is a mobile app that solves the issue of randomized video game matchmaking by providing a simple, easy way for gamers to find other players. Users match with players, track their own stats, and message with friends based on a range of factors.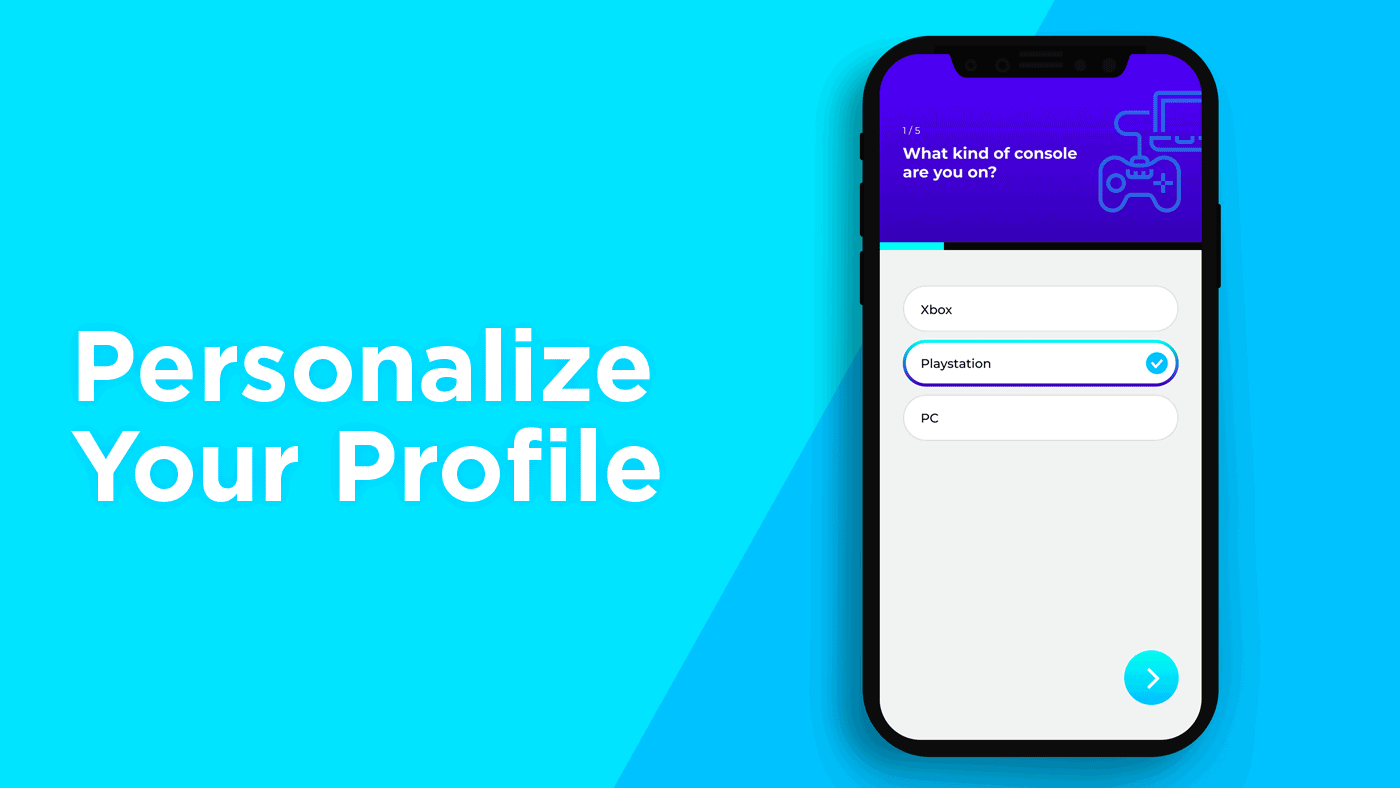 THE ASK
Vype needed mobile UI/UX and full branding. The app needed to integrate multiple features such as user matching, stat tracking, and a messaging platform. As one of the first custom video game matching platforms, Vype needed to stand out from rest of the gaming landscape with a lighter, more user friendly look and feel.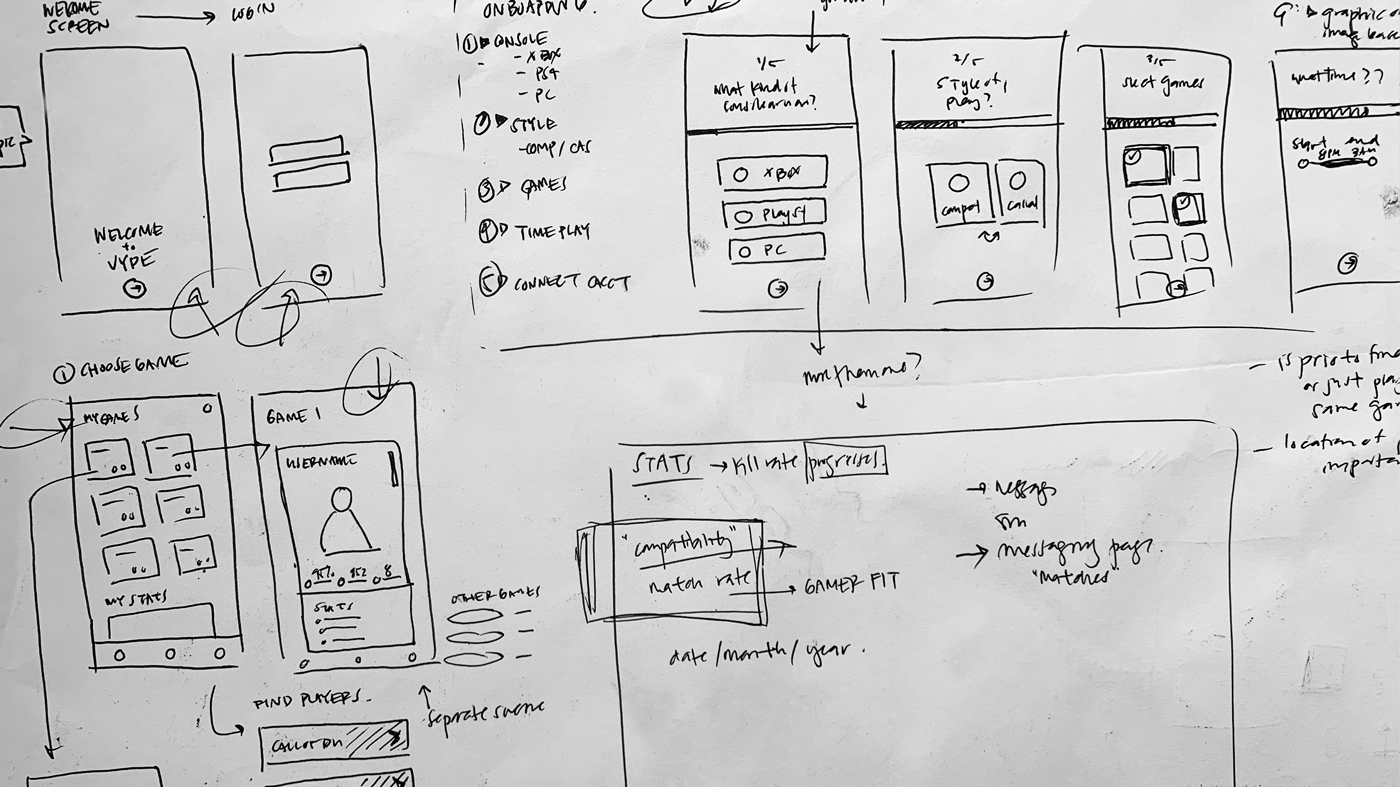 PROJECT GOALS 
Clean user interface that combines multiple features such as player matching and user chat  //  Fun and focused brand identity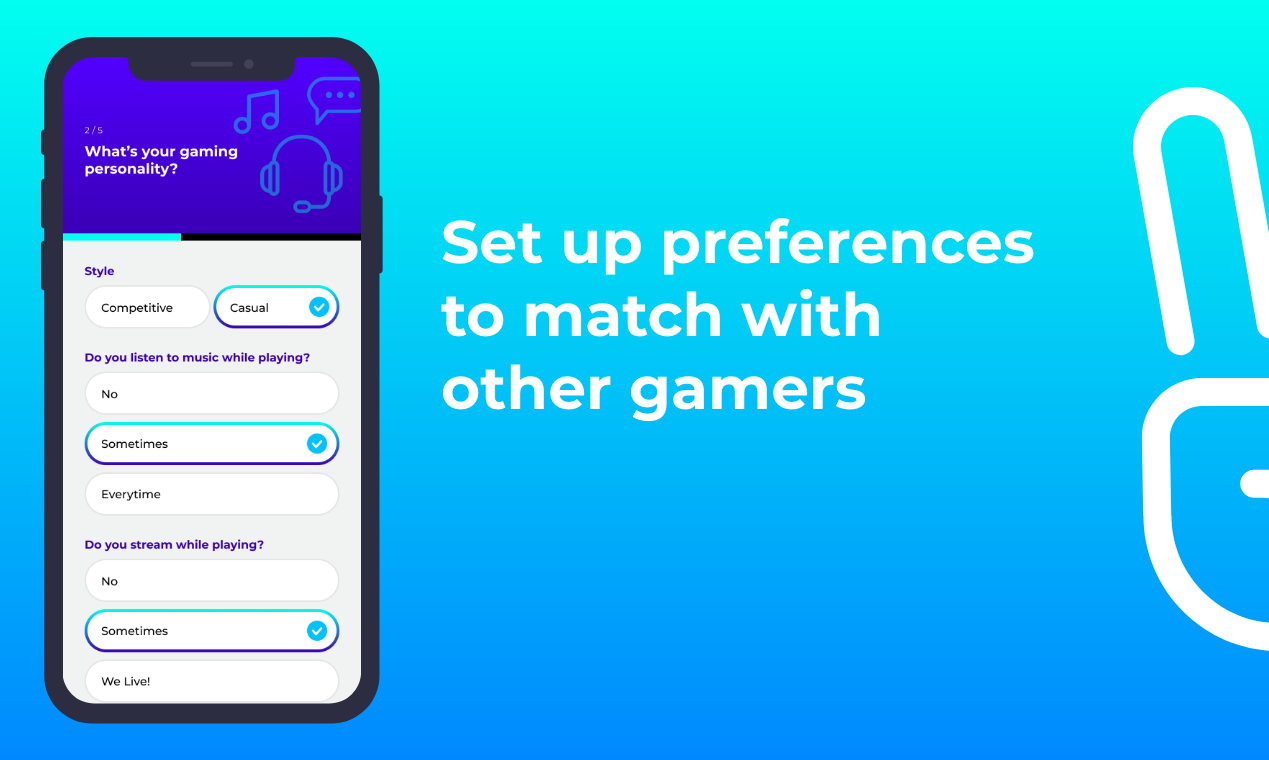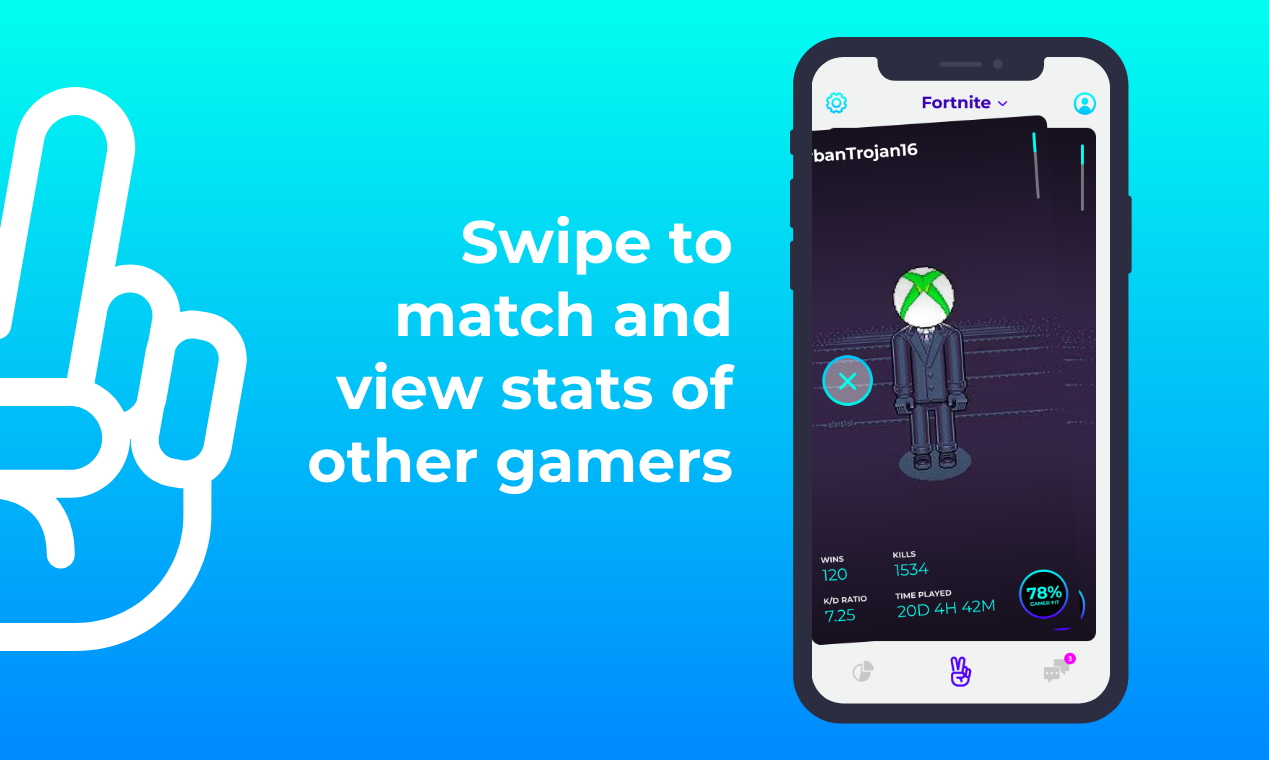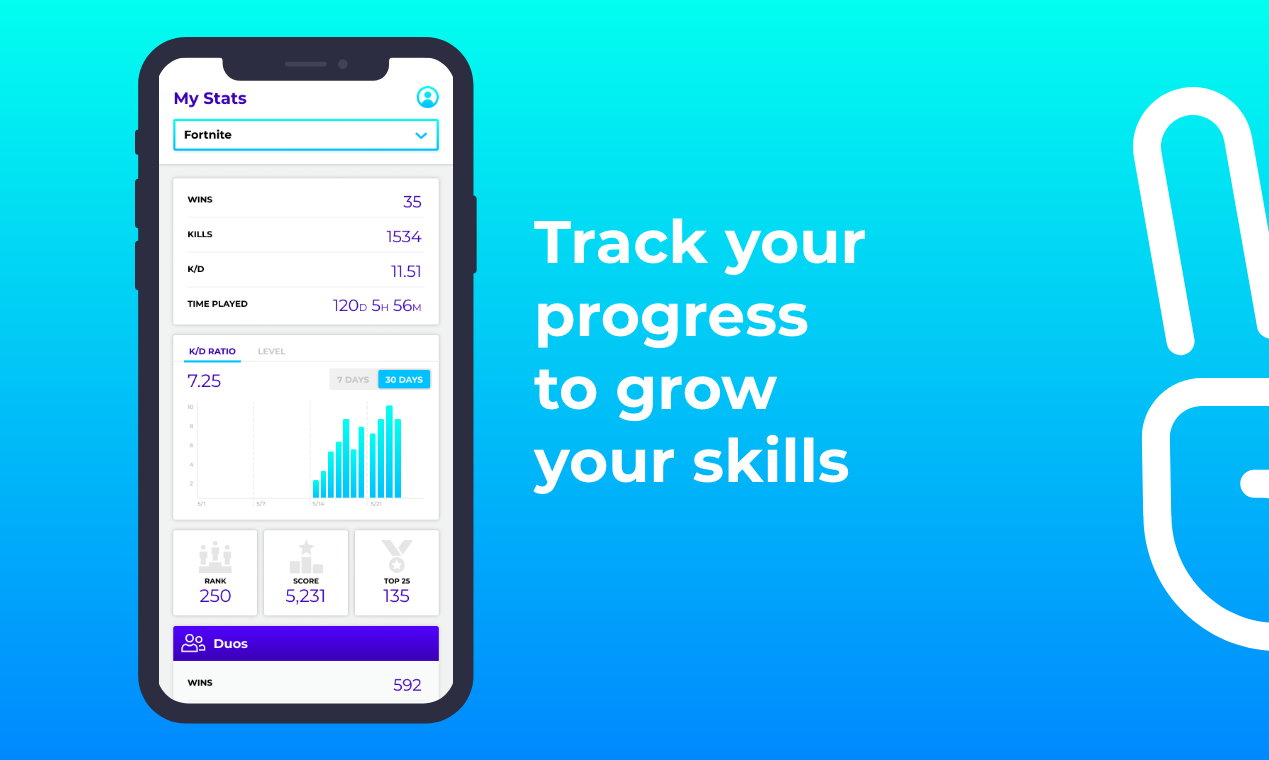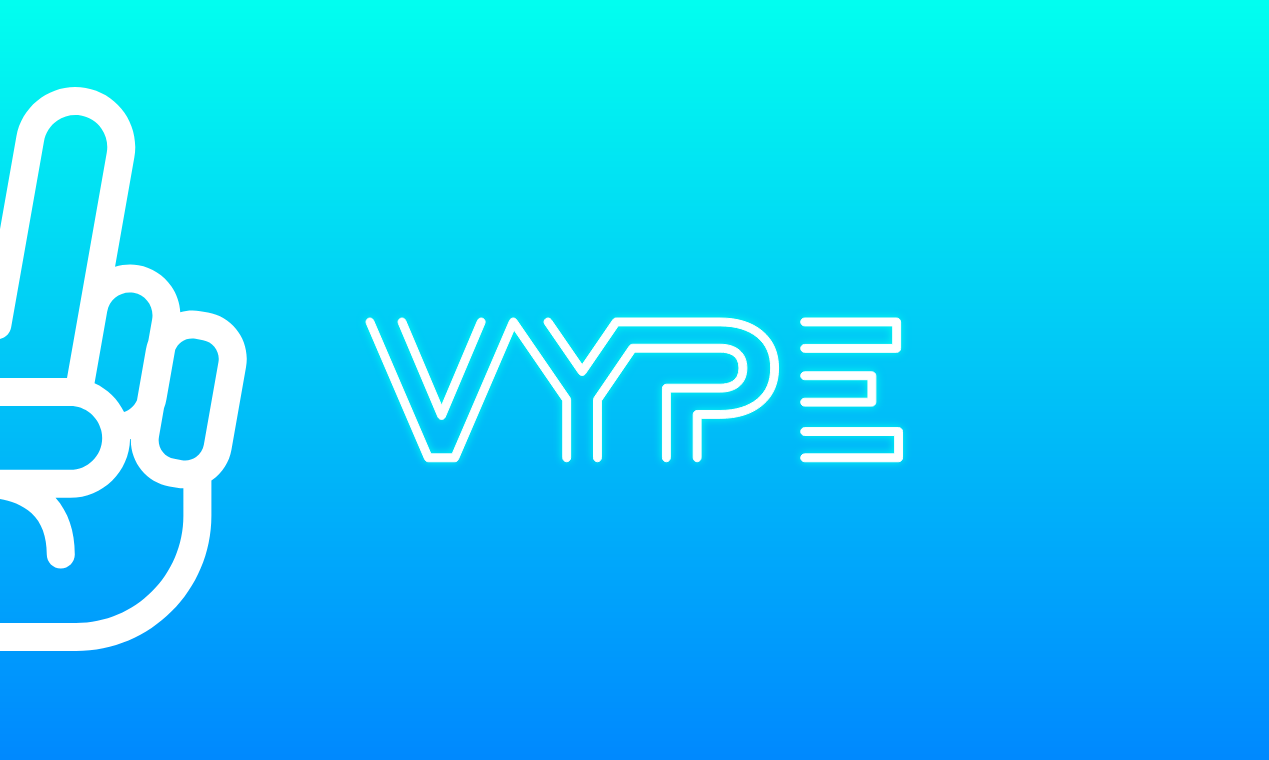 THE SOLUTION
The final app design uses the swipe action to match/unmatch with gamers and review other player's stats to determine if it is a good fit. The UI is light and bright to keep the act of matching fun and align with video game landscape, but differentiate from the typical dark-mode UI of gaming platforms.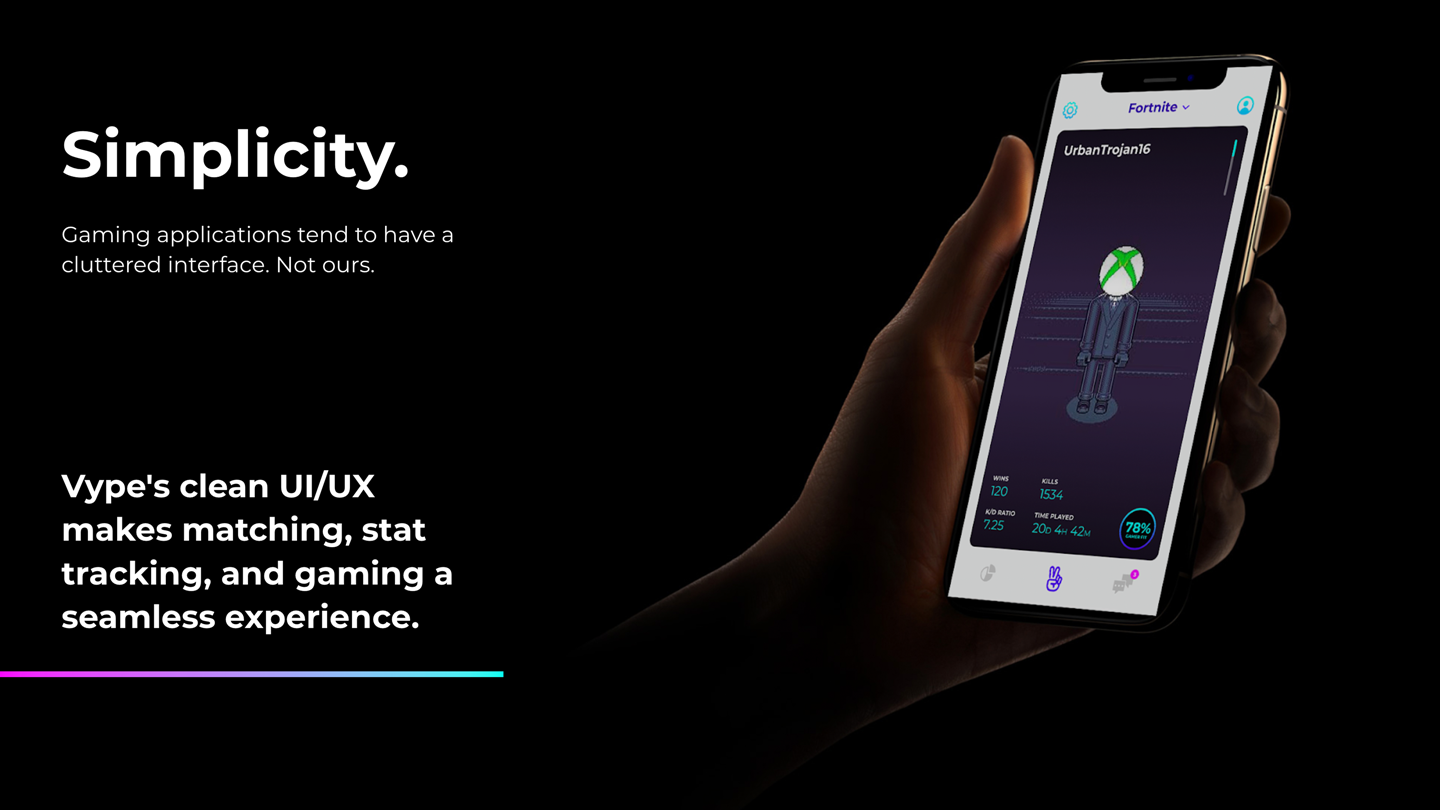 BRANDING
The logo mark reflects the fun and youthful demographic of the typical Vype user.
THE RESULT
Studies show that the positive effects of gaming come from the social relations developed. The current systems do not support this. 
Vype is currently gathering user feedback and in develop
ment
. Users have commented that the fills a void in the gaming landscape.